...Rear Bumper Creation...


Here are some pics of my new FJ40 bumper. This is the unassembled, unpainted raw bumper.


Below you can see the finished bumper with the tire carrier arm and 13" drop hitch. I used the spindle and bearing set up from rockstomper.com.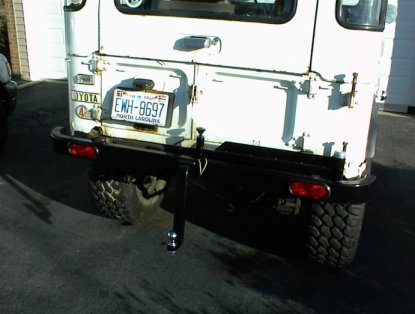 Here is the tire carrier arm in the open position.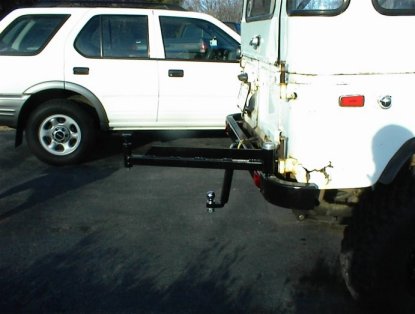 Below is the finished tire carrier. I made the supports using 1.5" x 3/16" wall and 1" x 3/16" wall square tube and used the OEM spare tire mount to bolt up the tire. So far it has held the 35x12.50 solidly.




I noticed after taking these pics that the upright portion could double as a ladder. I've yet to test this...... we'll see....




...And now for some light duty trail testing....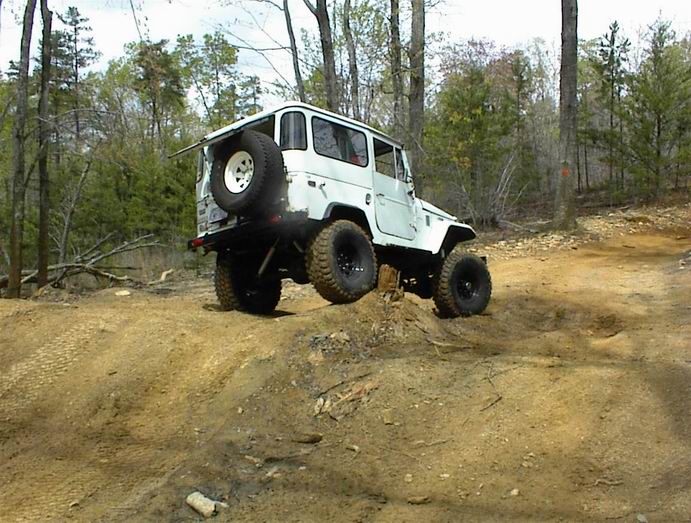 ---