Equipment needed:


ATV $5200 +/-
dependant on size.

winch (for ATV) $160 - $300

Large Oak inexpensive, but time
consuming to grow.

Boom (home made) $30 in materials

Ratchet Straps $7 ea., but can
also be used with
ATV above.


For procedure follow
the pictorial to the right...


This is my method for FJ40 top removal. It alleviates the possibility of back and knee injury. In fact I have limited use of my right arm and was able to remove the top quite easily. This page is intended to be humorous, not a guide, however the easily made lifting boom you see in the pictures below is quite useful. Approximate measurements and materials listed below.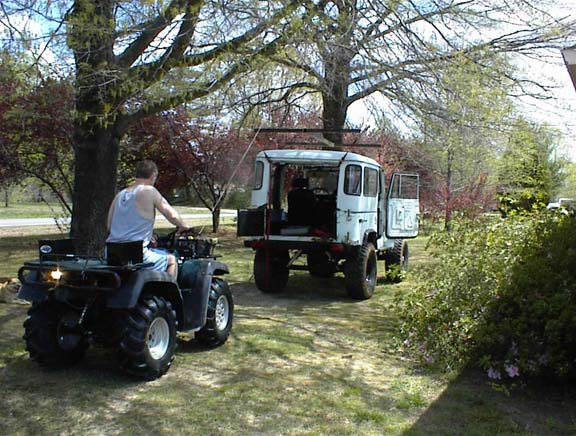 Ratchet straps attached to boom and run from front edge of side panel to back exiting through top corner, where rear door was. Cable from winch attached through snatch block hooked to chain around BIG limb.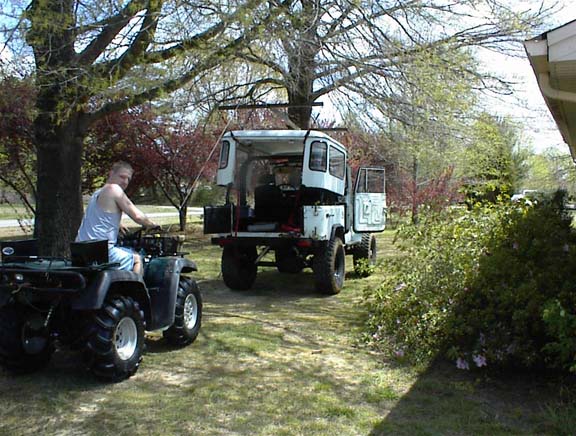 Brakes locked on ATV and winch cable spooled in...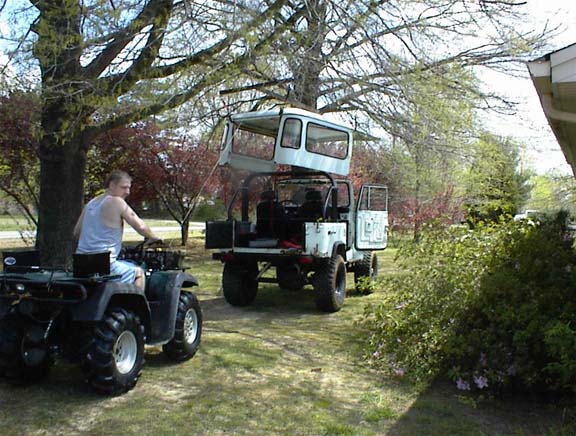 It's as simple as that...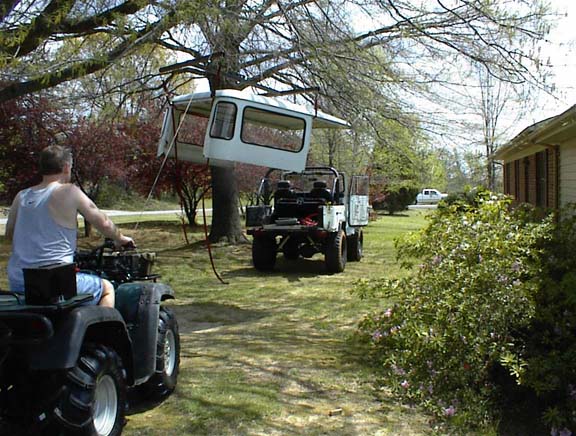 Then simply drive the Cruiser from under the top.


---

Notes:
Be sure to remove ALL bolts securing top to truck...

Take care not to run straps UNDER rollbar. They should pass between top and bar...

Have trailer or other moving apparatus ready before lifting top...



---

Boom dimensions/materials:

I made mine of thin wall 16ga. IIRC 2" square tubing.

Spine - 60"
Arms - 30" (4 each) (welded exactly the length of a hardtop side panel on the spine)
lifting point - 1/4" x 4" steel plate welded upright on top of spine, with 3 holes. Hardware - 4) 3/8" x 4" eyebolts, 4) 3/8" fender washers, 1) 5/8" D-ring